Our pigs are nesting in PIG PALACE!
Driving through the farm on a hot July day was too much to handle for one of our farm friends.
"Your pigs don't have enough shade" was the anonymous complaint in a note we received. It was unfortunate that we couldn't respond – for obvious reasons.
Every field, every animal and every plant we have is part of the organic system Farmer Reuben manages every day.
Each piece is there for a reason and doing a job that benefits the soil in some way. An organic farm is primarily about growing healthy soil first and then healthy food.
Our concerned farm friend didn't have the insider information that would tell her that we were getting ready to move the pigs to a new home. Their job of bulldozing the soil, consuming every weed and root whiles leaving fertile dropping behind was finished.
Farmer Reuben is going to share that insider information, culled from his years of "in the field" experience, during his workshop at our Homesteading Conference next weekend.
Workshop Spotlight: Unlocking the Wisdom of Organic Farming: An Essential Workshop for Every Household and Homestead
Reuben's Background: After working produce farms in his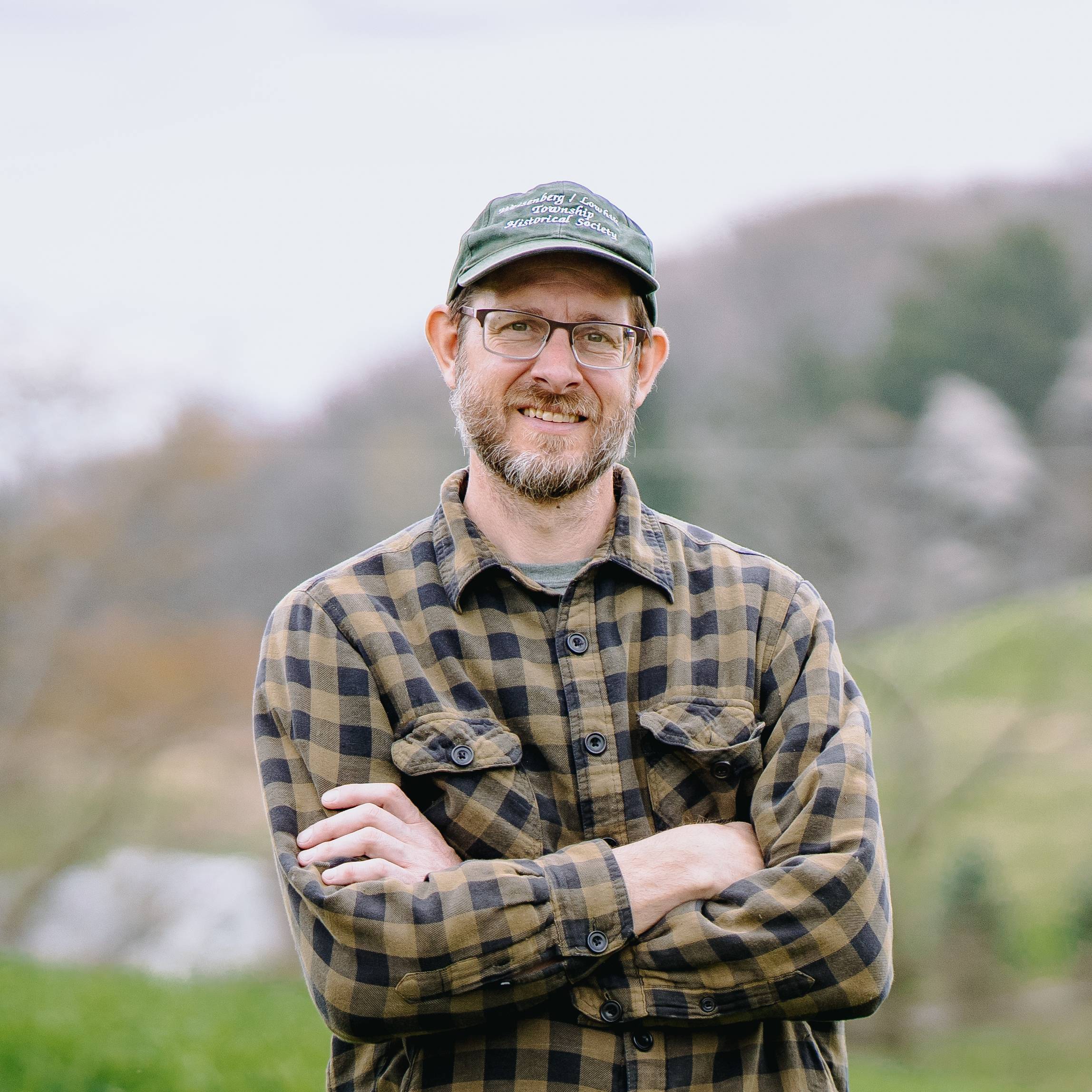 teens in Wisconsin, Reuben DeMaster's journey into organic farming began in 2009 when he committed to the path of responsible agriculture. For over a decade, he's been dedicated to creating and nurturing organic systems that nurture, preserve and improve the land. His wisdom and insights are not limited to the farm; they've been shared with interns, new farmers, and farm members, and woven into the fabric of the community. Reuben's holistic perspective goes beyond cultivation techniques; it extends into the ethics of living in harmony with the land for every individual and the piece of nature in their care.
Workshop Highlights: Have you ever wondered how the lessons of an organic farmer can be applied to your own household or homestead? Farmer Reuben will uncover the secrets to improving your part of the natural system. With the belief that every person holds the responsibility to either enhance or diminish their connection with nature, Reuben will unveil the easiest ways to make a positive impact. Gain a fresh perspective on homesteading as Reuben reveals the main reason behind it – a revelation that might just reshape your approach. Delve into the integral components of your system, guided by your values, and learn how to avoid the consequences of neglect. Discover the first critical element you need to master, all while embracing the dignity and allure of a life entwined with the natural environment.
Why This Matters: Every household can benefit from this Inside Information.
For Parents and Educators: Cultivate Lifelong Values Through Sustainable Living Empower the next generation with the knowledge and values of sustainable living. Reuben DeMaster's workshop equips you to engage students through hands-on experiences and organic gardening, fostering deep understanding of sustainable practices. Integrate sustainability into education, shaping responsible stewards of the environment.
For Community Advocates: Spark Positive Change Through Local Food Systems Lead your community towards resilience and self-reliance. Learn strategies that apply to any urban agriculture and community garden settings, connecting people with fresh, locally grown produce. Elevate food security, well-being, and community cohesion through sustainable practices.
For Aspiring Homesteaders: Turning Dreams into Self-Sufficient Reality Realize your homesteading dreams with Reuben DeMaster's guidance. Learn to manage land sustainably, enhance soil health, and master vital components of self-sufficiency. Immerse in practical wisdom, experience farm life, and transform aspirations into thriving reality.
For Health-Seeking Cooks and Gardeners: Elevate Your Well-Being Through Sustainable Practices Elevate well-being through mindful eating and sustainable living. Reuben DeMaster's workshop reveals the science of soil health, natural pest control, and maximizing homegrown harvests. Unite culinary skill with environmental consciousness for improved health and stewardship.
What to Expect: This immersive 2-hour workshop takes you beyond the classroom, allowing you to explore the fields, witness the animals, and experience the vibrant vegetable fields of Willow Haven Farm. Explore the heart of sustainable living, and what better place to do so than a real farm nestled in nature's embrace?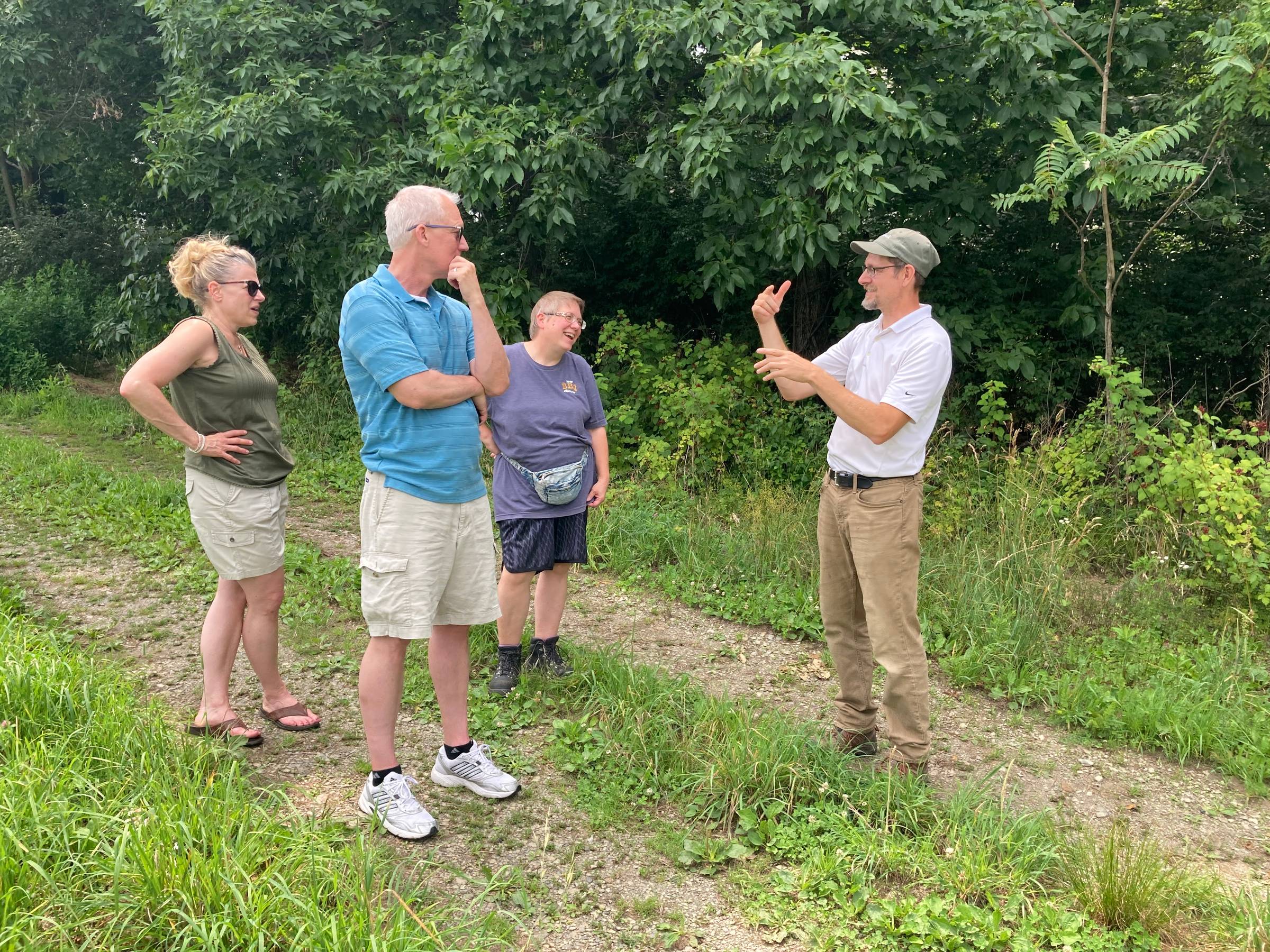 Raving Review: "I never knew there was so much to learn about growing food. Reuben's tour was informative and interesting every moment. " Suzanne, farm member and administrative assistant.
Workshop Details:
Date: September 2, 2023
Time: 10 am
Title: Unlocking the Wisdom of Organic Farming: An Essential Workshop for Every Household and Homestead
Location: Willow Haven Farm, New Tripoli, Pennsylvania
Price: $29 per session.
Small workshop size guarantees your questions will receive personal answers from Farmer Reuben. Register today using the link below:
Next step: After you purchase your tickets you'll be sent a link to fill out our registration form.
Expert Presenters
Our in person, on farm workshops will impart high value information and experience you can't get anywhere else.
Harvest of Wisdom Homesteading Conference at Willow Haven Farm on Saturday, Sept. 2, from 8 am – 4 pm.
All Workshop Presenters:
Make THIS your Labor Day Weekend Plan! You won't regret it!
Next step: After you purchase your tickets you'll be sent a link to fill out our registration form.
Need overnight accommodations? Here is ​our list of suggestions to stay​ in the area.
Thank you for supporting your local farm.
We'll keep farming for you!
Reuben and Tessa DeMaster
​​Willow Haven Farm​​ ​
Directions to the farm​
P.S. Save the date for our next event:
Sat. & Sun. October 14 & 15 – Lehigh Valley Open Gate Farm Tour
group farm tours

demonstrations

meet our partner farmers

brick oven pizza